Your adventure awaits!
Your health and safety at Epic Waters Indoor Waterpark is our #1 concern during these unprecedented times. We have developed and implemented an extensive plan so that we are able to open in a way that we can continue to promote social distancing in a fun, healthy environment. As we continue to stay updated on the latest information from the CDC and direction from state, county and local governments, you will see some operational changes from what you may have experienced in the past.
Guest and Staff Screenings: All Team Members and guests will receive a brief health screening before entering the facility.
Admissions: To ensure proper social distancing, the capacity inside Epic Waters is decreased to an approved level, as determined by the State of Texas. Signs have been installed in all areas to assist with these efforts and identify where guests are encouraged to stand.

Day Passes – In order to reserve your day with us, all tickets must be purchased online.  Tickets at the door are not guaranteed, and depend on availability for that day.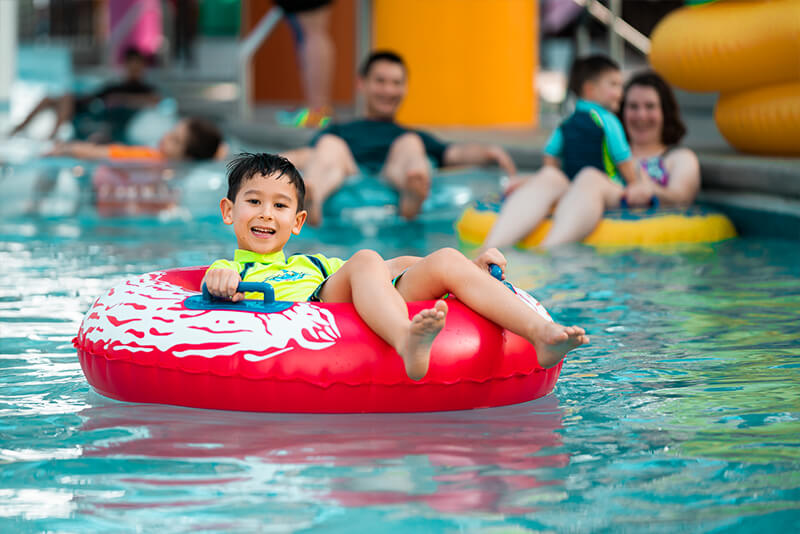 DAILY ADMISSIONS
| | Grand Prairie Residents | Non-Grand Prairie Residents |
| --- | --- | --- |
| Any Day – Over 48″ | $22 | $34 |
| Any Day – Under 48″ | $17 | $29 |
| Any Day – Senior 60+ | $20 | $32 |
Grand Prairie Residents
Any Day – Over 48″ |  $22
Any Day – Under 48″ |  $17
Any Day – Senior 60+ |  $20
Non-Grand Prairie Residents
Any Day – Over 48″ |  $34
Any Day – Under 48″ |  $29
Any Day – Senior 60+ |  $32
Children 3 years and younger are free
Proof of valid Grand Prairie residency must be provided upon purchase and/or use of passes